Citizen Science: Plastic Tags
This website aims to collect the contributions from citizens who find lobster tags in their coasts. See an example of these tags in the picture below. If you have found, or know of someone who has found, any of these tags, please fill in the form below so that with your help we will give a scientific meaning to these plastic tags released in the ocean.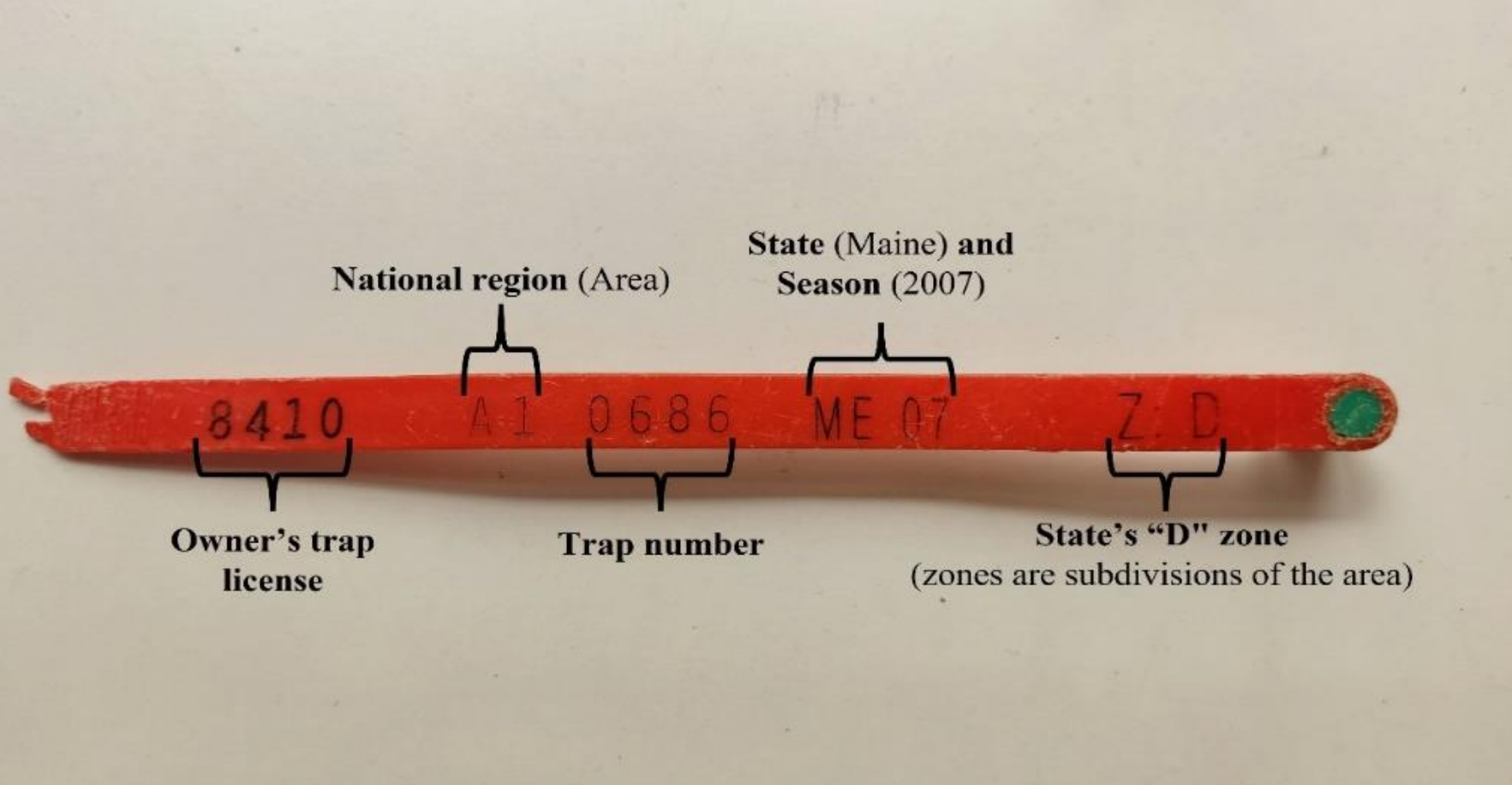 History
Plastic waste has become one of the biggest environmental problems facing mankind. Between 4.8 and 12 million tons of plastic waste ends up in the ocean every year directly from coastal sources (Jambeck et al., 2015). This debris poses a major risk to marine ecosystems, as it can directly damage biota or even enter food chains, leading to problems of bioaccumulation and biomagnification due to the associated chemical additives (Miller et al., 2020).
An exceptional case for implementing the traceability of plastics in the ocean is that of identification tags. These tags are present in hundreds of activities, including fishing. Fishing involves licenses, the use of fishing gear, commercial and non-commercial purposes, and all of them must be specified in the tags. Hence, once the tags are found, it is possible to estimate their place of origin or how long they have been in the water.
Several of these tags are found casually by citizens in the coasts. The discovery of these tags is a great opportunity for us to analyze what may have happened in the ocean since the tag was released until it reached the coast.
References
Jambeck, J. R., Geyer, R., Wilcox, C., Siegler, T. R., Perryman, M., Andrady, A., Narayan, R., & Law, K. L. (2015). Plastic waste inputs from land into the ocean. Science, 347(6223), 768–771. https://doi.org/10.1126/SCIENCE.1260352
Miller, M. E., Hamann, M., & Kroon, F. J. (2020). Bioaccumulation and biomagnification of microplastics in marine organisms: A review and meta-analysis of current data. PLOS ONE, 15(10). https://doi.org/10.1371/JOURNAL.PONE.0240792